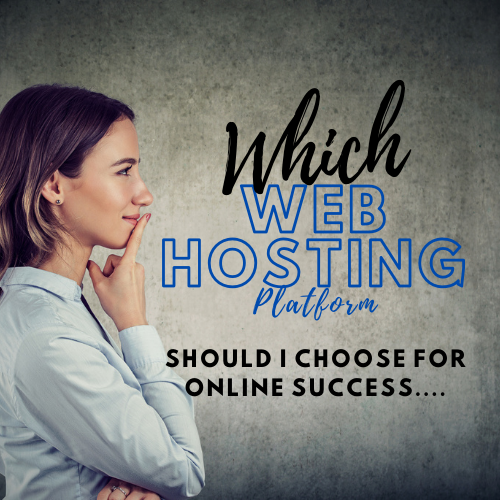 I suggest bluehost to everyone I know that's starting an online business, website or blog.
I solely recommend WordPress… and I've used Wix.com, godaddy.com and dudaone.com platforms as well… all are very expensive and none can compare to the customization and available options as WordPress…
When I signed up with Bluehost, my website capabilities and customization greatly changed and improved! This site is hosted on Bluehost.
There are many free plugins to perform  certain automatic website actions and features.
There are many host platforms available, but I recommend Bluehost. Bluehost is so affordable. They are like that high-end brand that you find on the clearance rack.
Second, their customer service is amazing. Very quick responses to inquiries any time of day.
To just get started you only need the $3.95 a month option, but the $5.95 gives you many more options if you want to spend the two dollars more. Either one will work well.
Go to the Bluehost website & Sign up Today!
Then start designing your website, this is where it starts to get fun.
You will be able to pick different themes. The theme you choose is what your website will look like.
Choose a site that has visual appeal, is aesthetically pleasing, looks professional and yet classic. 
People want to browse an online store or page and read a blog that looks professional and well put together.
That's it, your website is now set up and ready to go! 
Here's my greatest tip:
Just sign-up & get started.
The only way to be a successful blogger or online business owner that makes money is to get your content, products or services out there.
Combine Bluehost with your online business vision and you'll be on your way to entrepreneurial success!